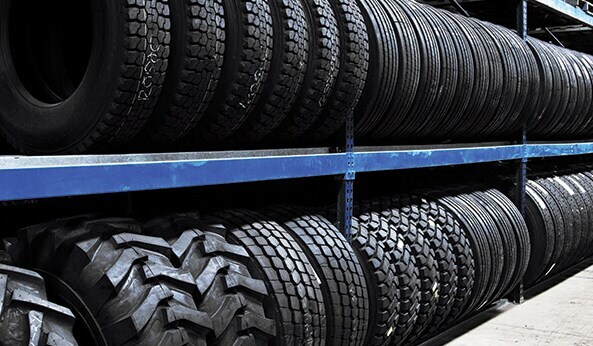 Tire Care

Your safety is always our main concern at AutoFair Subaru of Plaistow, New Hampshire. Your tires are an integral part of your vehicle. The general condition of your tires can affect not only your vehicle's performance, but your personal safety as well that's why your tire care, is a priority to us. When you trust your tires to us we not only perform your rotation, but during a rotation we'll check the general condition of your brakes and suspension as well. We'll let you know if any additional maintenance may be required.
Low tire pressure can affect your vehicle's fuel efficiency and lead to unnecessary wear it's best to be proactive and check the tire pressure at least once a month, more often in colder temperatures. If your vehicle is equipped with a tire pressure monitoring system you should always heed any warning light or notification. When your tires are not properly taken care of it can often lead to a more expensive bill further down the road maybe even an accident. At AutoFair Subaru of Plaistow, NH, we know how important preventative maintenance can be when it comes to your tires. That's why when you come in for a tire rotation we'll make a point to check the tire pressure too.
Unless you're in a tight spot where it's the only option to get you on your way using fix a flat or riding around on a temporary spare for a prolonged time is ill advised. A temporary spare is just what the name implies - temporary, getting a tire replacement even after you use fix a flat to repair your tire is recommended it will save you a lot of headache in the long run. Just let our tire specialists know you used fix a flat on that tire. Our service department here at AutoFair Subaru of Plaistow, NH will make sure they match your car with the right tires at a guaranteed low price. Our professionally trained and certified Subaru technicians will stay on top of your tires ensuring you are scheduled for regular rotations to avoid uneven or excessive wear even if your car isn't a Subaru. If you notice your front tires are wearing unusually faster to one side or the other it's time for an alignment, another thing we'll check and fix for you to extend the life of your tires.
Never ride around on worn tires too long it's not only dangerous, but can make your brakes wear faster too! When we service your tires at AutoFair Subaru of Plaistow, NH we'll check the general condition of your breaks too. You know that properly inflated tires with the recommended tire pressure can improve your mileage, but they can also help to keep you safe. Our certified Subaru technicians here at AutoFair Subaru of Plaistow, NH will give you that piece of mind. Why would you trust your tires and your vehicle to anyone else? Your service is our service at AutoFair Subaru of Plaistow, NH.
Scheduling Your Service Appointment