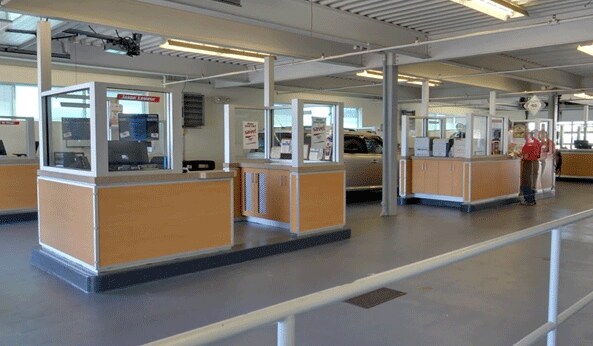 AutoFair Subaru Service Department
One of the most important investments you've made in your life if your vehicle. You want to protect your investments. You can trust your vehicle to our certified Subaru mechanics at AutoFair Subaru of Plaistow, New Hampshire we'll take care of your vehicle. We understand you want the best return from your investment and we'll help you extend the life of your vehicle so that when it's time to trade in you get the most resale value possible even if you don't own a Subaru.
Whether it's something as simple as a tire rotation or maybe something a little more complicated like an alignment, our certified Subaru Technicians have the knowledgeable expertise, fast and friendly service to satisfy your car care needs. They take the time to explain things if you have questions and they stand behind the work they do. That's because at AutoFair Subaru of Plaistow, NH, our service department realizes your car is as important to you as your time. They're dedicated to providing you the best service possible, ensuring all repairs are done right and any maintenance performed on your vehicle is properly documented for your records so you can enjoy the best resale value.
Your safety is important to us, too, at AutoFair Subaru of Plaistow, NH.  Even if you're just in for a tire rotation, we won't just rotate the tires, we'll check the general condition of your brakes and suspension. And of course, we'll check the tire pressures and treads, too.  We won't perform any maintenance without your authorization and we'll always provide you a fair estimate before we do any work. If you're getting a simple oil change done we always take care to use Subaru approved fluids and parts and we'll check for worn belts and hoses and let you know if it's time for a tune up. Preventative maintenance can drastically reduce the chance of mechanical failure and promote safer driving conditions from your vehicle. Preventative maintenance can also save you money and something we're well aware of, and try to do whenever possible.
We keep track of scheduled periodic maintenance so we can maintain your vehicle in the best shape for as long as possible. We can also handle those incidental vehicle repairs you may require from time to time, too, minor or major. We have the proper parts, professionally trained and certified Subaru technicians and mechanics to handle any make or model even if your vehicle isn't a Subaru! Our service department will help you extend the life of your vehicle, save you money and keep you safe on the road. Aren't those enough reasons for you to trust your vehicle to our service department at AutoFair Subaru of Plaistow, NH? Your service is our service at AutoFair Subaru of Plaistow, NH.
Scheduling Your Service Appointment