The 2023 Subaru Love Promise Community Commitment Award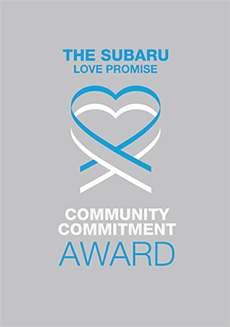 We've been nationally recognized for our dedication to our community and the Subaru Love Promise.
We're honored to receive the 2023 Subaru Love Promise Community Commitment Award. This award nationally recognizes Subaru retailers who are making the world a better place while demonstrating an outstanding commitment to supporting passions and causes in local communities. These efforts are focused in important areas such as the environment, community, health, education, and pets.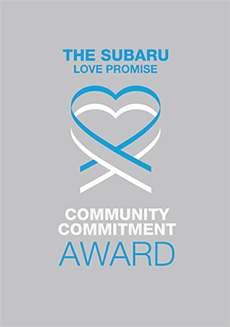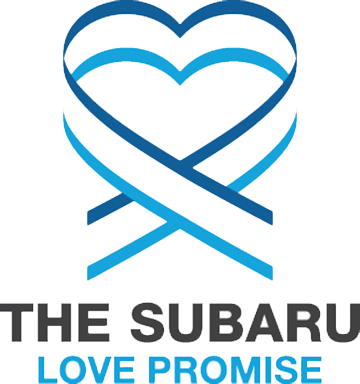 What is the Subaru Love Promise?
Subaru and our retailers believe in making the world a better place and the Subaru Love Promise is our vision of respecting all people. This is our commitment to show love and respect to our customers and to work to make a positive impact in the world.
How is AutoFair Subaru dedicated locally to the Love Promise?
AutoFair Subaru believes in making a positive impact on the community in which we live and work.
ASPCA, Salem Animal Rescue League
TerraCycle, National Park Association
AdoptAClassroom, Consentino Middle School
Emmaus, Haverhill YMCA, Northeast Veterans Outreach Center, Meals on Wheels
Leukemia & Lymphoma Society
Love Promise Stories from AutoFair Subaru
Subaru and AutoFair Subaru believe in making a positive impact on the communities in which we live and work. We uphold that belief through our Love Promise Community Commitment. Every month, we select inspiring stories from customers and partners from around our area who strive to support our collective commitment and feature them here
Boston Children's Hospital - Rob O
A member of our family was deeply impacted by the illness of his son, Colin. Colin has an incredibly rare form of Leukemia. AutoFair Subaru stepped up to support Rob and his family during this incredibly difficult time. Now that Colin is doing so much better (even growing hair!) Autofair wanted to give back directly to the floor in the hospital which helped save Colin's life. All AutoFair stores donated a portion of the proceeds from car deals in September to Boston Children's Hospital, a total of $13,780! A lot of effort went into being able to make this happen and Autofair Subaru was so proud to see the money go directly to the floor that Colin spent over 150 days on. AutoFair Subaru really made it happen for Colin and his family!!

---
AutoFair Trunk or Treat - Jessie L
I was able to go to AutoFair Subaru's Trunk or Treat event in October, it was so much fun! There were probably over 50 people from the community there and a bunch of pets too. It is refreshing to see a car dealership do something for the local community without the expectation of a sale or getting business from it. I know we will keep Autofair Subaru in mind for our next vehicle whenever that time comes. We need to support the businesses that support our local community!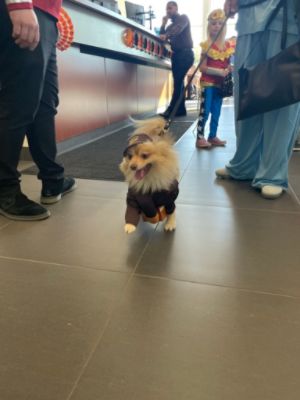 ---
AutoFair Spring Forward, Give Back - Andrew C
AutoFair Subaru has partnered with the Haverhill YMCA several times and during the Spring Forward, Give Back Event they were able to present a check for $3,660! It was a blessing to have this donation, the discretionary funds that come from gifts like this can have a quick and immediate impact where they are needed the most. We thank AutoFair Subaru for their generosity and are excited to partner with them this fall during the Thanks for Giving Event. A local company giving back like this is truly wonderful.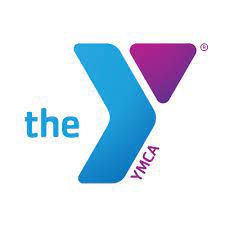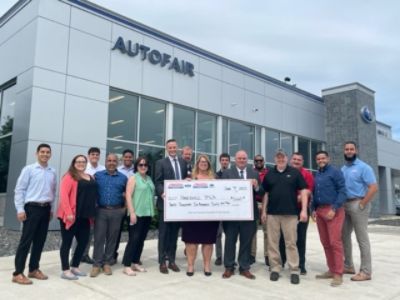 ---
AutoFair Loves Learning - Richard P
AutoFair Subaru has been a supporter of Consentino Middle School for many years. Through their partnership with Adopt-a-Classroom we have access to funds that our teachers can use to help make learning easier for students with different needs. When a teacher is able to get a special chair for one of their students who has trouble sitting still and focusing in class that can make a huge impact. Our school is fortunate to have the funds allocated so students don't have to bring their own school supplies. AutoFair's generosity through Subaru Loves Learning opens up a lot of possibilities for us in the school and we are so grateful.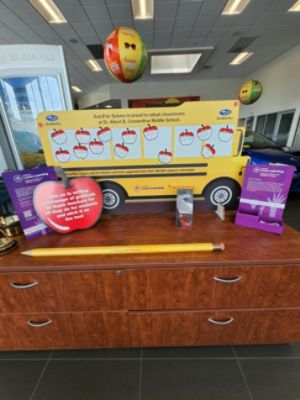 ---
Autofair Supports Emmaus - Margot R
Emmaus is tremendously grateful for the support of Autofair Subaru Haverhill over the past six years. We are especially thankful to be included in the annual Share the Love campaign these last three years. Autofair Subaru also supports Emmaus' special events which raise unrestricted money to support our mission of defeating homelessness and rebuilding lives. Since 1985, Emmaus, a non-profit community housing organization located in Haverhill, MA, has helped more than 35,000 children and adults out of homelessness and toward self-sufficiency. Last year, Emmaus has helped 1,571 people, including 630 children through its shelters and housing programs. On any given night, 300 adults and children will call Emmaus "home." Support from Autofair Subaru has been truly a blessing, especially during the pandemic. Emmaus has been open each and every day, caring for those who have nowhere else to go. As a result, we have incurred tremendous costs for PPE, increased cleaning and sanitation and social distancing precautions and increased staffing due to changes in our business hours. We look forward to working with the crew at Autofair for years to come!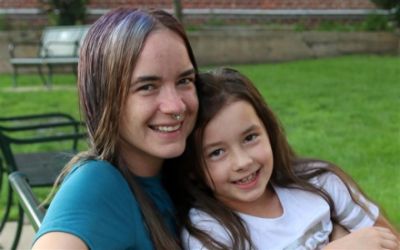 ---
SARL & Subaru Loves Pet Event Saves Animals - Connie Y
Salem Animal Rescue League (SARL) extends a big THANK YOU to AutoFair Subaru and Subaru of America, Inc. for partnering with SARL during the October Subaru Loves Pets event! AutoFair Subaru is generously donating $100 for every dog or cat adoption at SARL from October 1, 2021 through October 31, 2021, up to $3100 in total. Because of the generous support of AutoFair Subaru in Haverhill, MA, SARL has been able to continue to save the lives of abandoned, neglected and injured animals by providing a safe haven, compassionate care, and new permanent homes for them. During the month of October, SARL saved 47 animals; during the past year SARL saved more than 500 animals. Subaru has helped us to accomplish this! Most of the cats and dogs at SARL have traveled many miles to come to SARL. Some others were surrendered to SARL. Either way, when they arrive at SARL some are afraid and shy and need more time, love and attention before being adopted. Others easily adjust. Each animal learns they are safe, secure, and loved until that special person or family comes to SARL for a cat or dog they hope to adopt. There is often a connection between the animal and the person, and each feels the bond. The AutoFair Subaru Loves Pets partnership event has helped SARL to make successful connections and adoptions happen. It makes a difference and impacts the lives of individuals and families who open their hearts and homes to a adopt an animal. Stefan was one of our Subaru Loves Pets Adoptions. Stefan, the shy little boy with the tilted head! He had been with us for quite some time; so sweet, yet so nervous and quick to cower or retract from the human touch. That all changed when he met some new friends at SARL. Stefan was so excited that they were there, and he went to meet them all. He became very close to a bonded pair of cats. A very kind couple came to meet our kitties and to adopt a bonded pair. They decided on Stefan's best friends. We talked to them about Stefan but they had been interested in adopting two cats and had not talked about three, so the decision was made to put a deposit hold on the two. After spending the weekend thinking about Stefan they called and said they realized that Stefan needed to come home with them as well. The husband had reminded his wife they had a cat like Stefan once upon a time and they both felt that it was meant to be. This is truly a happy ending! Stefan became a changed cat, no longer shy or nervous. He moved on to his forever home! Thank you, AutoFair Subaru, for loving pets and for having a significant impact on the cats, dogs and those in our communities!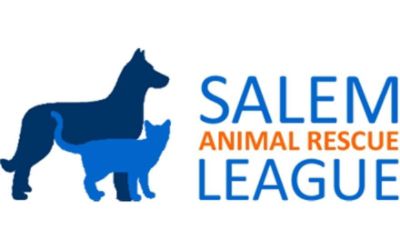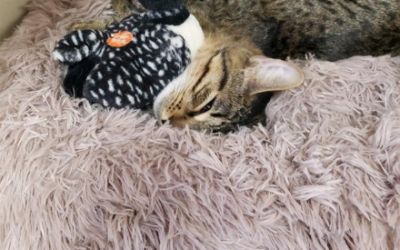 ---
Fueled by Kids - Daniel W
In 2016, Fueled by Kids was started by local students who saw a need in their communities to help children with food insecurity. For many children, they don't know if they will have anything to eat during the 67 hours between when they get lunch Friday afternoon and when they have breakfast Monday morning through the National School Lunch Program. Fueled by Kids provides over 470 students (and over 600 during COVID) with food during that time. As part of their response to the COVID crisis, they were able to provide over 600 students with food over the entire summer. AutoFair has been a proud sponsor and were so proud to be a part of the Farm Fair Fun event.
---